Welcome to CareWorks, your trusted partner in providing compassionate and dedicated home care assistance for veterans. At CareWorks, we understand the unique needs and challenges that veterans and their families face, and we are committed to delivering the highest quality care to honor their service and sacrifice.
Our specialized veteran home care services are designed to offer personalized support that respects the dignity and independence of each individual. Our team of skilled and compassionate caregivers is extensively trained to provide a range of services tailored to meet the specific requirements of veterans. From assistance with daily activities such as bathing, dressing, and medication reminders, to companionship and emotional support, we are here to ensure a safe and comfortable environment for our veterans.
WHAT SETS US APART?
One of the key aspects that set CareWorks apart is our dedication to creating a seamless transition for veterans from military to civilian life. We work closely with each veteran and their family to develop a care plan that addresses their unique physical, emotional, and social needs. Our goal is to enhance their quality of life and promote overall well-being through customized care solutions.
At CareWorks, we also understand the importance of flexibility and adaptability in our services. As needs change over time, our care plans evolve accordingly, ensuring that veterans continue to receive the best care possible. We are proud to serve those who have served our nation, and we are committed to delivering excellence in every aspect of our care.
WHY CHOOSE US?
When you choose? CareWorks veteran home care services, you are choosing a team that is dedicated to making a meaningful difference in the lives of veterans and their families. Our mission is to provide a supportive and nurturing environment that fosters independence, dignity, and a sense of belonging. Let us be your partner in this journey of care. Contact us today to learn more about our services and how we can assist you and your loved ones.
Ex-soldiers Can Tap Under-used Source of Funding for Care
As home care becomes a critical option for care for many of our aging population, a private duty home care agency in Houston, Texas is pointing Veterans to substantial funding for the elusive benefit. CareWorks is a Private Duty Home Care agency in Houston, Texas that connects Veterans to funding assistance for home care. We take pride in helping our veterans or their surviving spouse with veteran care services. The Veteran's Aide and Attendance pension makes a big difference in helping with in home care on a long-term basis.
Medicare and Medicaid are both limited in the amount of care they will cover in the home, if available at all. Even coverage by private insurance might be limited and requires doctor's orders. And yet, for patients who need help beyond medical care, the pension could make a crucial difference between them remaining living safely in their home or having to move into a facility.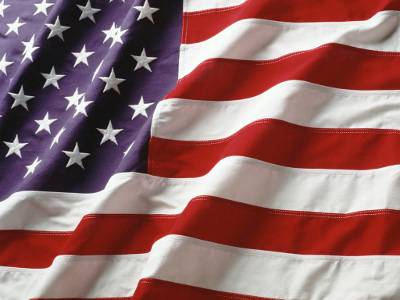 Little-known VA Benefit
Many Veterans don't know that the Veterans Administration Aid and Attendance Pension is available.
The terms for eligibility are within reach of many Veterans. The Veteran needs to have served 90 days or more of active duty, with one day beginning or ending during a period of war, such as:
World War II December 7, 1941 – December 31, 1946
Korean War June 27, 1950 – January 31, 1955
Vietnam Era August 5, 1964 – May 7, 1975 (Feb 28, 1961 – if "in- country" before August 5, 1964)
Persian Gulf Conflict. August 2, 1990 – date to be set by law or Presidential Proclamation
Secondly, the Veteran must have been honorably discharged and must have a medical diagnosis that warrants home care. The Aid and Attendance benefit is for medical conditions not associated with a Veteran's service.
In addition, the applicant must meet certain financial criteria set by the Veterans Administration, including limits on liquid assets. The Veteran's home and their personal vehicle are excluded from the calculation of liquid assets. Also, the Veteran should be home bound. This does not mean that the Veteran cannot leave their home, it just means he or she cannot drive.
Streamlined Application Process
CareWorks can assist Houston Veterans every step of the way with the application process. Initially, CareWorks verifies that the Veteran meets the criteria needed to apply for the benefit, which is regarded by the Veterans Administration as a pension. The agency then helps the Veteran and/or surviving spouse that is under our care complete the necessary paperwork at no cost.
As of 2011, the maximum benefit for a Veteran is $1,644 per month. If a married Veteran qualifies for home care, the maximum benefit is $1,949 a month. A Veteran's widow can receive up to $1,057 per month.
The payments from the Veterans Administration are made monthly and are made directly to the Veteran, who is to use the money to pay for the home care or other qualified care. The Aid and Attendance benefit is available to the Veteran or widow for the duration of their lives.
The money from the Veterans Administration is drawn from the Federal Agency's pension account for the Veteran who requests funding. Thus, if the Veteran is already receiving a disability pension, the Veterans Administration may not pay for home care through the Aid and Attendance Program.
To ensure compliance with Veterans Administration requirements, and the continuation of benefits, CareWorks requires the Veteran to provide copies of all correspondence with the VA.
Is every Veteran with a sick spouse eligible to receive this benefit?
Eligibility is determined based on service during a declared war period, income limitations and liquid assets.
What are the costs associated with applying for this benefit?
As a Veteran with a sick spouse, there are no costs associated with applying for the Veteran's Financial Assistance program.
Can I apply for VA Pension Benefits on my own?
Yes, however many veterans with a sick spouse have experienced the frustration and lack of quick response from the Veterans Administration. This happens because the application is incomplete, does not qualify as submitted, lacks critical documentation, or has confusing and contradictory information. The application may then sit for extended periods while waiting for the required or corrected items. Or, it is just simply denied.
There are professionals that specialize in assisting Veterans with the application process. There should not be any charge for these services.
Veterans or family caregivers who have questions about home care funding through the VA Aid and Attendance Pension Program can call us.
(832)-237-CARE
What are veteran home care services in Houston?
Veteran home care services in Houston are specialized care services designed for veterans who require assistance in their daily activities. These services range from personal care, medication management, to therapeutic treatments and social activities, all provided within the comfort of the veteran's home.
Who is eligible for veteran home care services in Houston?
Eligibility criteria for veteran home care services in Houston typically include being a veteran or a surviving spouse of a veteran, requiring assistance for daily activities due to physical or mental conditions, and having a physician's recommendation for such services. It's best to consult with a provider for precise eligibility requirements.
How can one access veteran care services in Houston?
You can contact Careworks to access veteran home care assistance in Houston. They will guide you through the process which typically involves an assessment of care needs, verification of veteran status, and discussion of a personalized care plan.
Are there any financial aid options available for veteran home care services in Houston?
Yes, financial aid options are available for veterans who need home care services. The Department of Veterans Affairs offers several programs that can help cover the cost of home care services. Additionally, some local non-profit organizations may also provide financial assistance.
What sets veteran home care providers in Houston apart from regular home care services?
Veteran home care services in Houston are specifically tailored for the unique needs of veterans. These services not only focus on the physical health of veterans but also their emotional and mental wellbeing, recognizing the unique challenges veterans may face due to their service. Furthermore, these services often include assistance with navigating veterans' benefits and resources.